Professional & Experienced Exterminator
Are you currently dealing with ants, cockroaches, fleas, spiders, or other pests in your home? The exterminators from 24-7 Animal & Pest Control can provide you with the pest control services you need to eliminate the problem. With more than 45 years of combined experience, we can handle it all; from ant removal and cockroach removal to flea removal and spider removal, our home pest control services are specifically designed to stop pests in their tracks and prevent a small infestation from turning into larger one.
The Different Types of Pests We Remove
Our exterminators will answer or quickly return your call at any time of day. We will determine what kinds of pests are in your home and how they're getting in before coming up with a surefire solution to eradicate the problem. Check out some of the different types of pests we routinely remove:
Ants
Although there are more than 10,000 species of ants throughout the world, there are some that are more common than others. 24-7 Animal & Pest Control removes house ants, carpenter ants, and acrobat ants. We'll stop them from doing damage to your home and prevent the spread of salmonella at the same time.
Roaches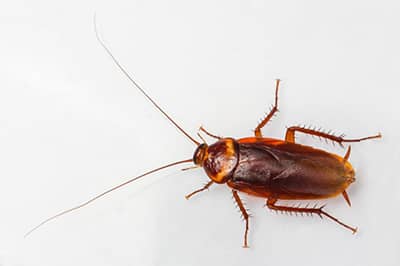 German, Oriental, and American cockroaches have all become fairly common in the St. Louis area. Our exterminators will find out which type of cockroach has set up shop in your home before creating a cockroach removal plan involving glue boards, insecticides, and more.
Fleas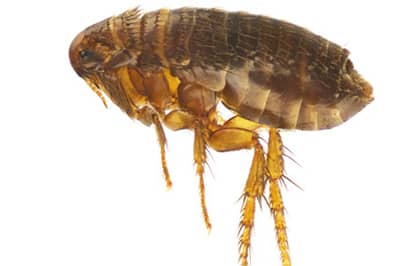 Most fleas aren't going to hurt humans, but they can be dangerous for pets. Fleas are known for being hosts for parasitic tapeworms and can also cause respiratory problems in some dogs and cats. We use a special process involving insecticides to kill fleas in homes so that they can be safely removed.
Spiders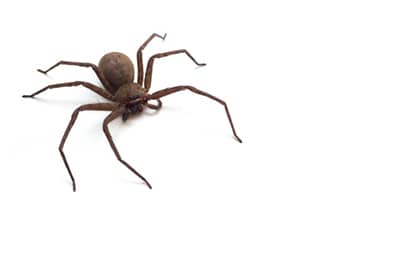 While most spiders are harmless to humans, the brown recluse spiders that are found locally can cause serious health complications if you're not careful. If you ever see one or more of these spiders in or around your home, we will use a liquid pesticide and glue boards to eliminate them so that you don't run the risk of coming into contact with them.
Hire Our Exterminators to Remove Pests From Your Home
Have you seen a lot of ants, cockroaches, fleas, and/or spiders congregating inside your home? This could prove to be a big problem if you don't act quickly. If you need a reliable exterminator, call us at 314-236-7378.